So the title of this blog excludes Minnesota sports teams. We're sorry.
However, Minnesotans themselves are some of the raddest people around. It's -20something right now in Minnesota, with a windchill of -42 and I just saw a guy outside on a run. Although I might refrain from going outside and running, running-man inspired me to write a blog post of reasons why Minnesotans make me proud.
This shark in New Brighton, MN.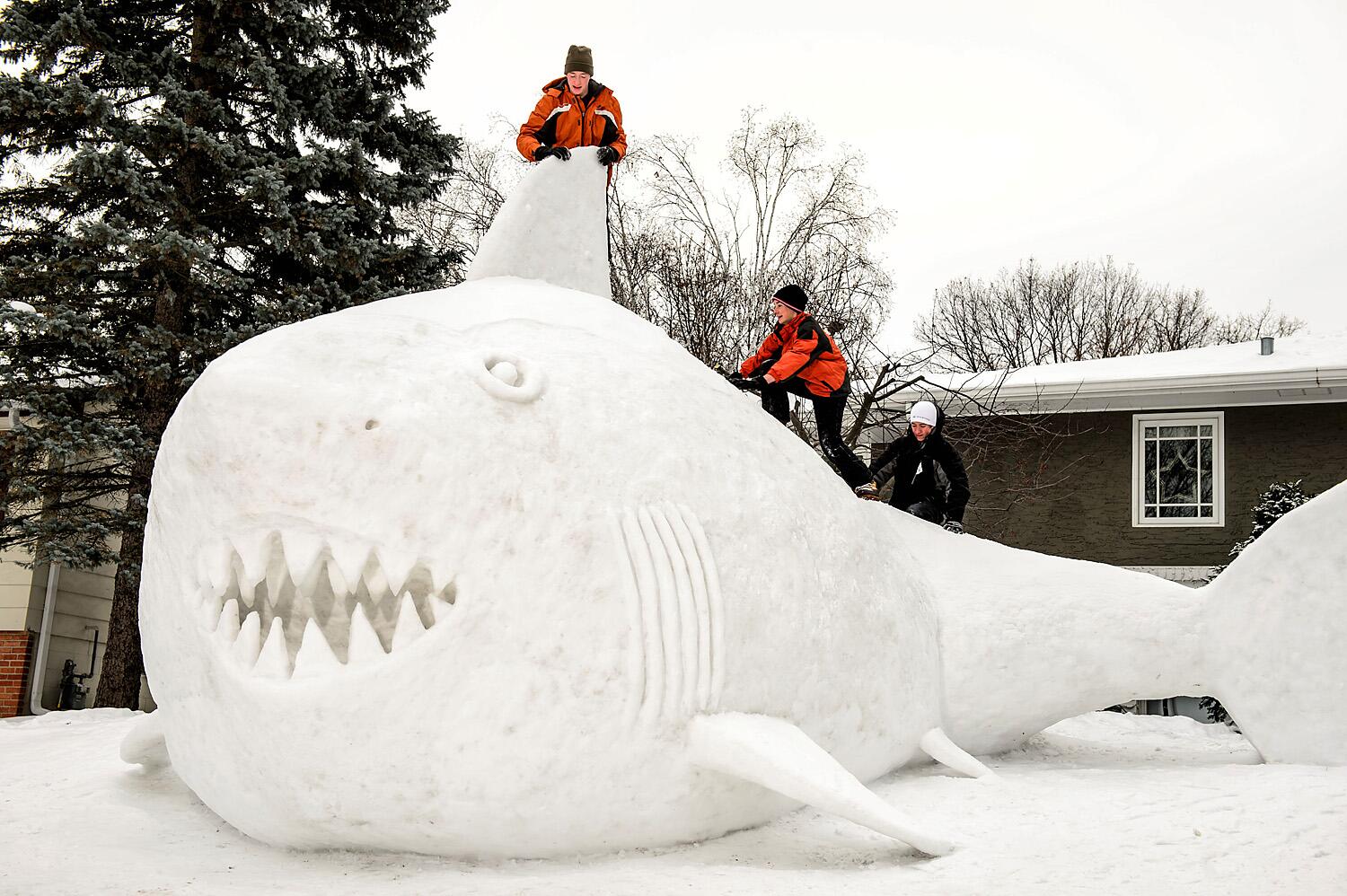 Surfers on Lake Superior
Ice climbing at Gooseberry Falls

and sometimes it's just nice to stay inside and read a book by the fire. We have the best weather for that.
They say it's colder than Mars here. Uffdah.
and then there's this…
Sometimes putting on another layer means long underwear and sometimes it means getting a juicy lucy. Bikini season is a long ways away.
It's always hockey weather
Have you boiled water and thrown it outside yet? You know you want to, everybody's doing it.
Okay, so maybe the snow and cold makes us a little angry sometimes…
but we know that in just a few months we'll be on our favorite beach somewhere and we might even miss winter a little bit. Or maybe not.